A professional trainer for over 10 years, I specialize in classical dressage and long lining. I teach my students to address dressage from the ground up. Students build on a foundation of care, nutrition, ground manners and kindness towards horses. From there, riders learn correct basics or how to correct bad habits they may have formed.
"Andrea teaches dressage for the harmony between horse and rider, not just for competition.
This means that horses and riders are brought along at a pace that makes the journey fun and
rewarding. You'll frequently hear her remind students to appreciate every "try" that the horse
gives, and she is adamant that when a horse correctly responds to an aid, the rider must reward
the horse by being quiet." --Jessica Strom
I have a variety of students ranging from recreational to competitive riders on the Recognized USDF circuit. Come meet me and take a tour of my training facility Rose Mountain Ranch in North Plains, OR!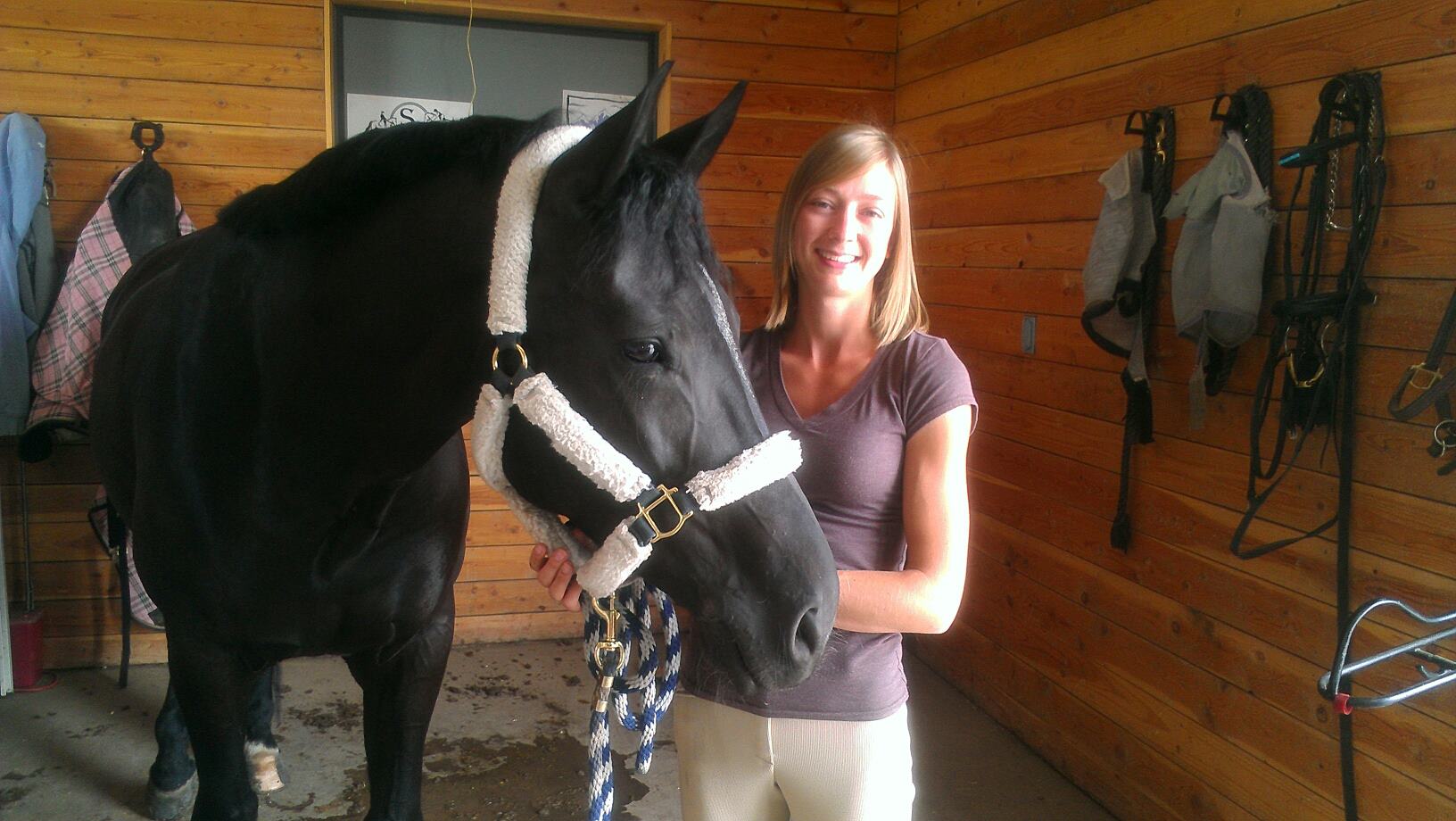 7 years riding with BHS Certified FEI Dressage trainer Suzan Atkinson Davis
7 years riding with Angie Egberg
Clinics with: Spanish Riding School Bereiter Herwig Radnetter, Dr. Thomas Ritter, Danish Bereiter Henrik Johansen, Teri Emrich, Sue Sherry and Miguel Ralao
Successful junior career including highest honors in OHSET & 4H
Well-practiced in many forms of groundwork, round pen work, long-lining, desensitizing, and halter training
Competitive on the USDF Open Recognized Dressage circuit
Competitive students on the recognized USDF circuit, 4H Dressage
Successfully started and trained horses through 3rd level
Long lining
Experienced with many breeds
Started many young horses, and established a solid base-training to allow the horse to develop strength and grace in their work using the proper dressage base-training techniques and following the dressage training scale